ABOUT US

As a strategically agile business
Jonic Properties have a successful track record in being able to identify and capitalise on opportunities across a wide range of sectors and locations. These range from iconic mixed use tourism developments in holiday destinations to townhouse developments in mining towns and large scale retirement communities to inner-city boutique apartment projects.

Our successful philosophy is to actively manage risk and partner with leading designers, builders and consultants to produce optimal project outcomes.


In recent years Jonic Properties has focused on the booming mining region of Gladstone and producing town house developments to cater for the high demand for residential accommodation. Looking forward, Jonic Properties is positioning itself to capitalise on the shortage of affordable near city accommodation in the Brisbane residential market.
The official forecast is for the Brisbane region to grow by a further 1 million people in the 2006-2031 period. Under the State Government's key planning instrument (The South East Queensland Regional Plan), half of this growth will be provided via infill housing in established areas.
The increase of population in existing areas is already being felt by way of rising traffic congestion – a feature common to all major cities. In the Brisbane region, this is fast translating into a market premium for housing and employment locations that are conveniently located near existing transport infrastructure (major arterial roads but especially rail stations and high frequency dedicated busways).
Jonic Properties is actively targeting near city residential neighbourhoods with good public transport networks, established retail villages and other public infrastructure to provide boutique apartment projects – appealing to first home buyers, empty nesters and the high demand rental market.
BIOGRAPHY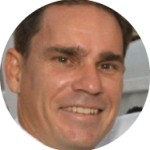 DEREK NICHOLSON
Derek commenced his career as a cadet valuer with Jones Lang Wootton. He has spent many years in senior executive roles in Lend Lease and Niecon Developments. He was founder and developer of what is still one of Australia's largest and leading retirement villages, Seachange Gold Coast.